PhD thesis in Art, Design & Media, by Gil Dekel.
14.1 Practical preparations
The Art House gallery/café in Southampton was chosen as the venue, as it is conveniently located in the city centre, it offered to advertise the event on its mailing list, and it provided cold and hot drink, as well as charging me the most reasonable price for use of the space.
The workshop was open to all – artists and non-artists. I have designed an invitation poster, and posted it online as well as in locations across the city.
I have prepared an artistic guided meditation focusing on three stages of the creative process. The guidance was simple in its structure, based on the conclusions from my thesis. I have used humour, storytelling, and short performance.
Across the space, I placed two video cameras that recorded and documented the event. One camera focused on the participants, the other on me as the facilitator. Participants were aware of the cameras; however, I placed the cameras on bookshelves so that they would not be prominent.
Participants were notified that the event was documented as part of this research, and they signed a release form giving permission for use of the material (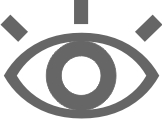 ). Feedback and resulting art works were collected (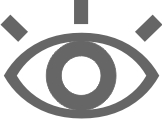 ).
Participants were given various types of papers, acrylics, pastels, crayons, coloured pencils, scissors and glue. The tables were arranged in a semi-circle, facing me. In this way I 'completed' the other half to make a full circle.
I designed the event for five to ten people, and eight people arrived. I had no control over who would arrive or how many people. Of the eight people I had not know six; I knew one person well; and I had met one person before but did not know much about him.