PhD thesis in Art, Design & Media, by Gil Dekel.
Once artists open up to the inner voice, they seem to attach to it an emotion or a specific feeling, which makes the experience specific to the artist. Kapoor (2005) asserts that artists start to have a sense of an artwork with a feeling, and not with a definite assurance regarding the result or the completion of the work. A Feeling seem to guide the artist towards creation.
Chapter Feeling will be explored through the categories expansion, urge to create, and release.
Expansion / urge to create / release
Once the inner voice is acknowledged within the artist, its value is increased, bringing with it a state of growth. Jung (1963: 353) defines this state as 'inflation', an expansion of personality beyond the proper limits.
However, psychologist Abraham Maslow (1994: 37) challenges definitions of 'proper limits'. Maslow asserts that people are far more admirable and awe inspiring than is conceived. According to Maslow, people are simply best, in their own natural state without a need to add non-natural transcendent characteristics to their experiences. Yeats agrees with this, adding that all wisdom and truths are already contained and present within people (1966: 189).
In that way, I note that the experience of inflation is a state where the artists' attention grows to observe the already contained wisdom within. While inspiring things already exist, '…we have our eyes shut at them. We don't hear them and we don't see them' (Ken Devine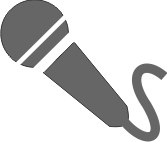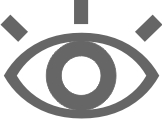 para. 37). The growth allows artists to go beyond restrictions, and release boundaries or blocks that limit one's being.
Yet, artists report that the sense of inflation at this stage is not an intellectual but emotional one. The artist is not in a conscious state where he or she is allowing for an inner voice to bring with it intellectual ideas or new observations on the artist's higher self. Poet Stevenson asks: 'Where would it come from? I don't know' (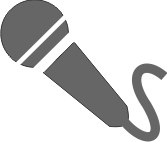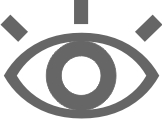 para. 8). Artists say that they feel emotion growing within them in those moments of inflation, and not an intellectual growth. The sense of creative flow '…come[s] as a burst of emotion,' Paskin (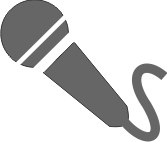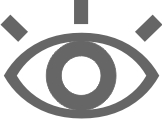 para. 2) explains, and not with a burst of intellect, as may be said. Through emotion the artists grow beyond restrictions to a state where they get a sense of their inner wisdom. Jung (1990: 78) describes this stage in the term 'psychic formation', explaining that it is subliminal until its energy-charge is sufficient to carry it over the threshold into the consciousness, where it turns into action. While still in the subliminal stage, the overflow of emotion, or energy-charge, brings the artist into a state of attention widening, in Maslow's (1994: 28) terminology.
In automatic art, artists are trying to maintain this state and capture its impression in their work. Automatism requires the artist to suspend judgment and enter a state where natural impulses guide their hand, as can be seen in Masson's automatic drawing (fig. 17).
[awaiting permission to upload image 17 here]
Figure 17: André Masson, Furious Suns (1925, pen and ink, 42 ×31 cm.) New York, Museum of Modern Art. © 2007 Artists Rights Society.
However, while in the state of inflation artists seem to acknowledge a creative impulse that does not flow from within only but also from reality itself. Painter Melanie Chan (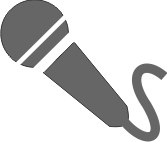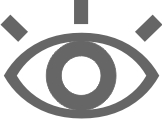 para. 24) explains, 'Creativity is life; there is no separation for me of these two elements'. While Chan sees the creative flow within life, artist Vaara (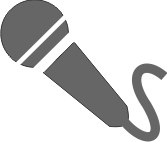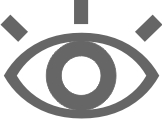 para. 39) believes that he himself is part of the creative flow:
'we are as much part of the biosphere as a sunset is… From this point of view everybody is not an artist, as Joseph Beuys manifested, but rather everybody is art itself…'
Vaara explains that he '…create[s] art in order to participate in the process of the continuous creation of the world' (para. 32). As such, the creative flow which is seen as being already present in life, includes the artists themselves. The sense of inflation with its emotional charge, does not 'generate' creativity, but rather open up the artists' attention to see that they are part of the creative flow which is already present in life.
However, while artists are part of the creative flow, they often do not recognise it. It is only in moments of inflation that they can recognise their true nature. In that respect, I would not define the experience of inflation as an emotional growth, but on the contrary – as an emotional reduction, a deflation. The artist is deflated from the natural state of being part of the creative flow, into a point where he or she becomes aware and can observe this process. The seemingly emotional growth is an emotional reduction, a lowering from a state of being part of the collective unconscious to a state of being an individuated single part that can observe the collective unconscious.
The intensity of emotion can be seen as a normal state that the artists feel in their natural state, however with the reduction of their awareness this emotional capacity becomes too strong for their body to contain, bringing the urge for a release and expression through creating art.
While artists indicate that they have an urge to express their emotions, I believe that emotion that overflows them is already expressed. My view suggests a duality between the experienced emotion, and the additional urge to express it somehow. The artist has already 'created' the emotional intensity, so to speak, and the remaining part in the creative process is to externalise the emotion by turning it into colours, shapes, or words. The urge to create refers to an urge to transform the already contained emotion into meanings. Artists do not have an urge to feel, but rather an urge to express – to transform feelings to something else. I see this artistic urge to create as a tool to manifest emotions into a communicative language.
According to the Media and Communications professor David Gauntlett (2004), art is expressive, and less descriptive. In that respect, the urge to create is an urge to express, not to create language that will describe something. Kapoor (Richards, 2004: 215) asserts: 'I have nothing to say as an artist,' and while he (Bickers & Wilson, 2007: 334) agrees that artists are putting together a vocabulary of form and colours, he (Kapoor, Bhabha & Tazzi, 1998: 11) does not believe that this vocabulary is meant for the purpose of saying something:
'My role as an artist is to bring expression, but not to be expressive, [not] to say something. I got nothing in particular to say, no messages. But I bring expression [and] means that allow others to work with.'
The urge to create is given the function of producing a 'vacant' language, a tool of forms and shapes that could be used by the viewer to apply their own expressions. As painter Cecil Collins (1981: 1) defines it, 'All art brings a message into the world. The message of life itself'.
Sol LeWitt's 1960s Conceptual works can illustrate this idea. In his Wall Drawing #1136 (2004; fig. 18), the painting is drawn directly on the galley's walls, from floor to ceiling, and not on a canvas. In this way I see LeWitt's work as suggesting a new way of looking at the creative flow: not as confined to aesthetic forms, such as a painting to be hung on walls, but rather as part of the environment and life itself, which merely needs recognition. The walls become part of the artwork, not a place to hang artworks, in a way that suggests that reality is part of people's life, not a 'place' in which people 'need' to live.
Since emotions are already present within the artists, the need for a release is not a need to realise or express the emotion, but rather to create tools for others to become expressive in themselves. This is why Kapoor '…got nothing in particular to say'. His emotions already speak to him at all times, and Kapoor's only contribution is to create tools for others to be expressive.
In a way, artists deflate from their natural state into a lower state, where they retain a memory of their emotions, and seek to provide others with tools by which others may also come to learn their natural place in life.
This conclusion can illustrate why many authors consider artists as social educators. Art historian Patricia Bickers (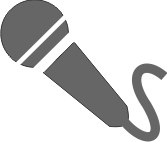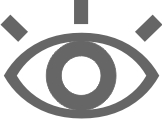 para. 10) explains how artists bring creative tools: by providing '…a vital discursive space where the unthinkable can be thought and expressed'. Likewise, Dr. Iain Biggs (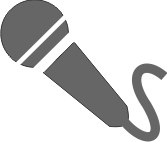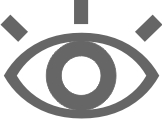 para. 27) sees art '…as a mediation between the known and the not known'.
Kandinsky (1972: 29) agrees that 'The voice of the spirit is heard by the artist,' but he believes that by hearing that voice that 'Artists obey Socrates' advice: Know Thyself' (p. 39). For Kandinsky the making of art is an act of learning about oneself, where the artist keeps exploring himself or herself. I would argue that while artists follow a process of deflation, that the creative urge and the making of art keep reminding the artists who they truly are. Self-exploration acts as a tool to remind artists not to forget their higher state whilst they are in the lower state.
I have experienced the creative urge and desire to 'Know Thyself' throughout this research. In the short film Confessions of an Angel (2008;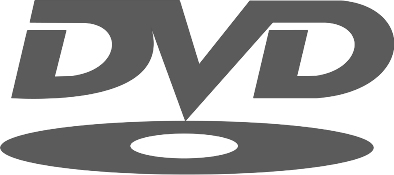 ; fig. 19) I am confessing to an urge to bring creativity and to learn about my self by helping others to learn about themselves. The script reads:
Do you know who you are?
I wonder who am I now? What is it that makes me breathe, that makes me create?
Who we are? Where are we going? What is it that we are doing here?
Ah… Planet Earth…
I want to bring the power of God, the power of creativity into this Earth. Into everything around me.
Thank you, thank you…
Do you know who you are?
Yes, I want to create; live. I want to share my light with you.
Do you know who you are?
I want to remind you who you are, and then remember who I am.
The creative urge had me creating numerous short films, graphic works, poems, art works, exhibitions, and performances for this research. I also engaged in varied roles, such as being the actor for the films, as well as the composer, director, camera man, editor on the computer, and did the work of promoting the final films. I also kept additional cameras documenting the process of making the films (figs. 20-21). Using several cameras allowed me to observe the different perspective that the artistic process holds (figs. 22-23).
In that way the creative urge manifested itself in different forms, yet through one person who would later evaluate his experiences and write them down in this thesis.
I consider my nineteen paper presentations in conferences and events to be a form that balances the 'required' academic format, with some artistic elements of images, sounds, and performance (see Dekel, 2008). The creative urge did not stop, in my case, with the making of art only, but also extended itself into the academic work of this research. The mediation between the artistic emotional and the academic intellectual scope was evident in a video film which documents a paper I gave at a conference. The video Interdisciplinary Mud (2006;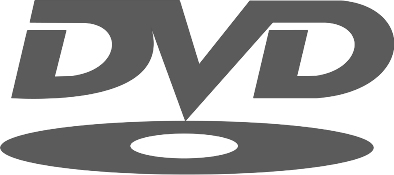 ) follows the structure of a written paper, with written references to authors that were discussed or quoted in the video (figs. 24-25), as well as a bibliography list as if at the end of a paper, that ran at the end of the video in the style of credits rolling at the end of a film (figs. 26-28).
The realisation of the creative urge and its expression through the artist are contextualised through the personality and subjectivity of the artist, as can be seen in this work. In that way, although artists seem to create universal tools of expression that do not say things but rather bring expression itself – inevitably the artist shapes the art work according to his or her own personality. The artists are reflecting on a higher collective source and shaping it in different ways through their individual subjectivity. It follows that artists do not copy a singular pattern, but rather draw from a source to which each artist gives his or her own interpretation.
By comparing these different interpretations artists can realise that none of them copied from the same pattern, but rather that each exerted his or her own creative urge. Comparisons of differences can show us where we all meet, explains Tony Blair (Garrett, 2008). The creative urge is that which unites all artists, or as Kandinsky (1972: 39) asserts, art in our times is very much varied, and this is what makes the types of art actually become closer to each other.
Emotional intensity suggests a state of deflation, where the artist's body cannot contain the emotion, and seeks a release. This release is not an expression of emotion, which is already expressed within the artist, but rather a creation of vacant tools for others to become expressive. The tools that are created are individual forms that are specific to each artist.
For the purpose of creating unique and individual forms, artists need to go through a process of acknowledgement and translation of emotions into inner words and images.