PhD thesis in Art, Design & Media, by Gil Dekel.
Artists are inspired to create their work in places, such as nature, cities, galleries and people's homes. However, artists seem to have a unique approach to the place, as they experience it. Through a '…straightforward approach to life; looking and listening,' poet Lorca (Gibson, 1989: 23) explains, artists seem to enter into an act of creation with the environment, not merely observation of it. In this act, artists report on a sense of experiencing life's beauty.
Experience / beauty / appreciation
The environment, according to Raine (1975: 119) is recreated by artists in the form of being 'experienced' as opposed to being 'noticed'. The environment, or indeed life, shift from a 'thing' outside the artist, and turn into a living process within the artist. One might argue that it is the artist who turns a 'living process', or a living agent, within life, as Vaara (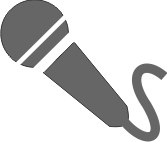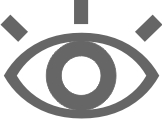 para. 32) indicates, '…I create art in order to participate in the process of the continuous creation of the world'.
With the acknowledgement that the artist is part of a creative force, artists come to appreciate life in a way that changes the way they see the mundane and the normal in life, into a state where they can see beauty in all. The poet Keats (Ackroyd, 2006) declared, 'I have loved the principle of beauty in all things'. Shelley (Taylor, 1989: 378) suggested that poets strip familiarities from the world, and bring beauty, which is the source of forms. Likewise Mondrian (Mondrian, Holtzman, & James, 1993: 16) asserts that the surface of things, or what the eye can see, can cause pleasure, yet beauty lies in '…their inner character,' which is unseen but so vital that it 'brings up life'.
Like Mondrian, painter Dekel sees an inner beauty, yet she sees it in the observed shapes, colours and lines, referring to the 'topography of the face, and the lines of emotions' (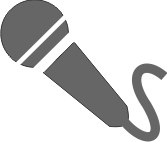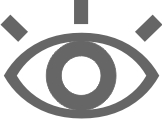 para. 40). She (para. 21) asserts, 'Each time I see a person I can see something which is… [an] exploration of another aspect that I… do not know about, and is beautiful'. Dekel seems to focus on the visible shapes of people's faces, and see the beauty in them. Others, such as Chan see beauty through nature. Chan (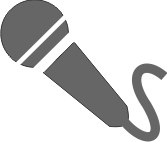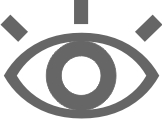 paras. 2, 6) asserts, 'I see the beauty of nature in flowers, and I am amazed by their perfection and their symmetry'. Chan adds that this beauty is not merely the visible shapes of flowers but rather that the '…impermanence of the flower is… beautiful…'
This implies that artists appreciate beauty in the existence of the visible things as well as in their non-existence, the impermanence, as artist Gustav Metzger demonstrated. In the early 1960s Metzger developed the Auto-destructive art, where he would 'paint' with acid onto sheets of nylons, thereby letting the sheets be consumed (fig. 76). Metzger (Bickers & Wilson, 2007: 523) asserts that Auto-destructive art is concerned with beauty; with what we do after things fade away.
In the film Unfolding Hearts (2006;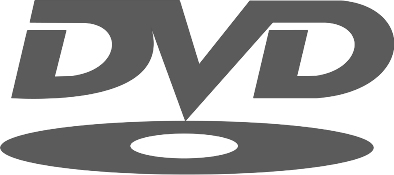 ; fig. 77) I use the same symbolism from a different perspective. Images of flowers in the film unfold into existence and then fade away. This symbolism was brought as an illustration of moments of appreciation to life, where the artist's heart 'unfolds' and opens up to receive the beauty of life.
A feedback on the film (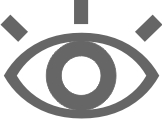 ) explains:
'The symbolic of flowers is rejuvenation. As much as the flower is delicate and its life is short, it insists to appear in the next season, year after year. Trees also die, but flowers die much faster than trees. Flowers are beautiful and produce scent, and they reappear year after year, fresh and gentle, sending calmness to their surrounding.'
Moments of appreciation of beauty seem to have such a strong presence, to the extent that they can actually challenge one's own belief system, as Corkish (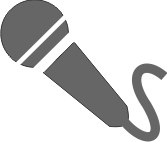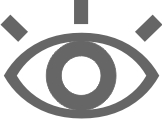 para. 28) demonstrates:
'I was walking on Formby sand dunes when a flight of geese went past; perfect formation, about a hundred of them, the sun just tipping the edge of the sea, not a sound except the waves moving and no one in the world except me… it just filled my lungs; washed over me like an emotional tsunami. Then, for a split second, I could almost believe in a God and was saddened because my brain won't allow me to.'
Corkish's experience suggests that his 'emotional tsunami' seems to overcome his thinking mind, which 'won't allow' him to believe in what he calls God. For Corkish, this realisation happens for 'a split second', after which his mind seems to take control over his intense emotions. Corkish exemplified what the psychologist Abraham Maslow (1994: 75-77) termed Peak-experiences. In such moments, Maslow (1994: 28) explains, there is a shift in the attention of the person, an attention widening.
I have examined the notion of attention widening through a street-action art work, which was made into the film What is Love? (2007;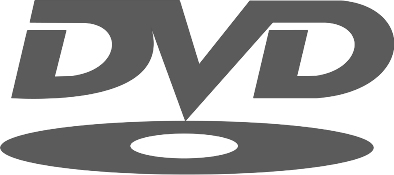 ). I went to city centres in London, Portsmouth and Southampton, during weekend rush hours, and holding a small camera in my hands I randomly approached people who passed by and asked them the question, 'What is love?' (figs. 78–81).
I did not attempt to invite people for a relaxed meeting of 'tea and cake' so to speak, but rather to 'snatch' people's responses on the street, whilst they are not ready and cannot contemplate a deep reasoning. I wanted to see how people respond immediately to an immediate question. It is said that people 'fall in love', not 'cautiously and slowly walking into love', and in that respect I attempted to make people fall into their answers.
The choice of city's shopping centres during rush hours was deliberate. In these places people are usually engaged with shopping, with buying things, and not with contemplating feelings. So people were not in a prepared state for the question. Moreover, I was very much aware of the phenomenon of sales persons approaching people in shopping centres, trying to sell something. I knew that many people would think of me as a sales person, which was an advantage in my experiment, because it meant that people would be completely surprised by my question. In that way I attempted to remove people from their comfort zone of 'being ready' for this experiment, and thus allow them to provide authentic responses. The responses could evidence how people see life, and how much value and thought they give to natural things in life, such as love. Responses also evidenced how people feel regarding being challenged.
In total 390 people were approached during the five days of the experiment (1st, 3rd, 5th, 7th, and 9th of June 2007). I have received 137 verbal responses, and another 60 body physical responses where people made a gesture as they passed me but did not say anything. Also, an additional 200 people ignored me completely, probably assuming that I wanted to sell them something.
In the editing process of the footage for the film I have kept this balance, to include those who answered and those who said that they do not know or do not wish to engage in conversation.
The answers ranged from affirming the importance of love ('We cannot live without love. Love is very essential') to a complete sense of unappreciation ('I believe it is just merely a chemical thing'.) The answers are mostly short, since most people did not stop to answer, but rather were replying as they were walking about. Therefore it is possible for me to bring responses in full here, organised under dates and locations. Surprisingly, most people say that they don't know or cannot explain what love is.
What is love? 1st June 2007, Southampton, outside the Art House:
I will have to think about that…
I wouldn't know what love is.
For me, it's I love you. Blast the world with love.
I don't know…
Love is … I don't know.
A good question.
It's very embracing question… We cannot live without love. Love is very essential.
No. Good question.
I have no idea.
I don't really know what love is.
I don't know.
That is a difficult one.
The bond between a man and a woman.
Sorry, we are in a hurry.
I think it is wonderful. Sorry, we are in a hurry.
Oh man, I ain't got time to do it.
Love is trust.
That's really random…
Love can change oneself. It's hard to describe.
Hello…
Good question…
Everything…
Oh, no…
No…
I am quite in a hurry, so I will tell you some other time.
Love? to respect one another.
No…
Passion…
I am sorry, no time.
I believe it is just merely chemical thing.
When your heart going boom boom boom.
I suppose two people coming together and enjoying their company.
Harmonious integrity.
That's a really hard question… Passion, isn't it?
I don't know.
No response.
Thank you…
Sorry… sorry…
I don't know.
Who knows?
Don't know.
I wouldn't know at the moment man, I just got dumped by the girl I love!
That's a silly question really, I feel like Prince Charles…
I don't know, I am single.
Sorry, I am busy.
No…
No understand.
I am twenty-one, so I wouldn't know.
Love is … love.
A feeling that someone can give you.
Sorry, I am too busy.
No.
I ain't got time, sorry pal.
I have no idea.
Crazy…
I am not into love…
Love… it is one word.
Busy, thank you.
Love is the ultimate.
What is love? 3rd June 2007, Southampton city centre:
I don't know.
Find out yourself.
No effect.
It's giving of yourself.
Don't really know right now.
We are in a hurry… we are just friends.
No thank you.
No.
No.
No, thank you.
I don't know.
When two people want to share things together.
What is love…
Something that you can't easily define.
You have to find it…
No.
No.
No.
Wouldn't know.
No.
Sorry man.
Thank you.
I got no clue.
Love is the key to the universe.
What is love? 5th June 2007, Portsmouth city centre:
Oh… Lots of things.
Emotion, I don't know, it something you cannot say really.
I talk to you later.
I don't know, I will have to think about that.
Sorry I am too busy.
What is love? 7th June 2007, London:
I have to go to work, thank you…
Ah… No… I don't know.
Ah… It means a lot of things, pal.
No.
No.
Pardon? Beautiful thing on the planet.
I don't know.
I don't know.
Too important for me.
Thank you.
Love? Never heard of it.
No, thank you.
Wouldn't know.
Sorry.
No, thank you.
It's emotion.
No.
Oh, no, sorry.
No…
Sorry but…
Love? Smile, wonderful, be happy.
No.
…got to do with it?
Sorry… to be yourself.
Sorry…
Sorry.
Ah…
What is love? 9th June 2007, Southampton city centre:
Ahm… Just a feeling, I guess it is important.
Sorry… I have no idea.
Life.
Who knows?
No, thank you.
Self sacrifice.
No, sorry.
No.
Another time.
I am all right, mate.
I don't know.
Fantastic feeling you want to share.
Liking a person.
Caring for somebody else I suppose.
No.
It's just something that happens, isn't it?
No… I am not from here.
One may argue that the question 'what is love?' is a difficult one to answer without deep contemplation. Moreover, as one feedback (
) I received on the final film suggests, there might be an issue with using words to describe a state of emotion:
'The question what is love, could itself frame the type of responses received. The question is formulated using language, concepts and in this way shapes the communication of love. The word love is a concept, the act of love, or experience of love is a state of being. Yet on one level we still need language to describe that state of being to one another.'
Another feedback (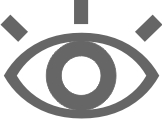 ) acknowledged that, 'It is a very overloaded question really…' but argued that even if the question is overloaded still '…the best responses were from people who didn't know, or who couldn't answer'.
he automatic art and poetry experiments undertaken by the Surrealist art movement, offer some examples for the way that people operate on the basis of immediate responses. According to the Surrealist movement, people are perfectly able to give words or images to their innermost feelings through instantaneous experiences. This is demonstrated with the art they produced.  Likewise, Derrida's account on the way that he finds himself writing indicates some form of automatism. Derrida (1993: 3) explains, '…I find myself writing without seeing. Not with my eyes closed, to be sure, but open and disorientated in the night'. Yeats goes even further, arguing (1966: 103) that instantaneous experiences are not just a link to inner feeling, but rather a tool that provide the most authentic way to describe emotions, since emotions are not filtered or edited on the way. My experiment proves that this is indeed possible, as can be seen in the responses from some people who were perfectly able to describe love and reflect its meanings, although being asked such an instantaneous and challenging question. For example, the following responses I received: 'Love is trust,' 'Love can change oneself,' and 'Love? Smile, wonderful, be happy'.
Poet Myra Schneider (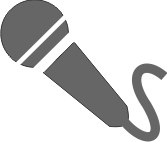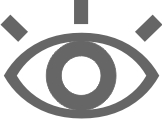 para. 17) agrees that spontaneous responses may create the best link to inner emotions. She explains:
'I use a flow-writing technique. Flow-writing means writing what comes to your head without planning. Our education system teaches us to plan before we write, and put it down only after you sort out what it means. In flow-writing you let everything come in.'
Schneider asserts that the flow-writing technique enables one to open up and articulate inner feelings. More so, she sees this form as a natural basic way of communication, which apparently is repressed by our education system. In that respect, the form of an immediate question, as I have used, may not be seen as a challenging one, but rather as a natural way to engage in communication. More so, the way to allow for flow-writing, as she (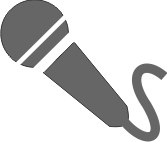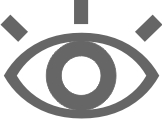 para. 17) describes it, is by taking a 'condensed' or precise starting point, choosing a specific phrase or colour:
'It is difficult to let go of the consciousness, so you have to take a starting point, a sentence, a colour, a phrase. You have to let go and stop planning. You can't 'try to let go' but rather you try to see what words are coming up. If you do try to let go, you will then be holding it, and that will be artificial. So, you try to see what words are coming instead of what words you want to direct. What is coming from underneath, from the unconscious, and flowing to the surface.'
In that way, the phrase 'what is love?' can be seen as an effective starting point to enable people to open up, and not as a challenging question that inhibits people from responding. As one feedback on the film asserts: 'it struck me as a nice ice breaker video into a group discussion'.
A year and a half after completing this film I was approached by a production company from Canada, who followed a similar experiment, made into their film What is Love Toronto? (2008). In their film, a large canvas with the text 'What is Love?' was placed in the middle of the street, and people were invited to 'step in' and reflect on the question in front of the camera (fig. 82).
In this film people's responses were much more articulated than in my film. People discussed varieties or types of love, such as love between a man and a women, love between mother and a daughter, sister and brother, the love of religious figures, and the love of people to their pets. In my experience on the other hand no one refers to types of love, but people were more focused directly on the question, 'what is love'.
In the Toronto experiment all the people asked seem to agree to participate, as there was no indication that there were people who refused to answer the question, or ignored it, as noted in my experiment.
However, although the Toronto people were given the time to reflect on the question, they did not seem to come up with more profound or deeper answers than the people did in my film. The same motifs of communication, respect and sharing were repeated in both films. This suggests that allowing people to reflect and think before they reply may not necessarily bring people to a better understanding or articulation of their emotions.
Recently, I thought of a way to examine this assumption by making a new film which will include re-editing of both footages – my work and the Toronto's. In that way we will be able to examine closely how people react and respond to different modes of engaging with them. The Toronto production company replied that they are very interested in this idea, and it might come to fruition in the future.
The purpose of my film was to provide a space in which we may widen our awareness, by providing an actual tool for personal development. With this experiment I was not attempting to indicate on a so-called important question (what is love?) but rather to create the conditions in which people can observe themselves as they are trying to find the words to express what they feel, and see how much they appreciate life and pay attention to it. Most people could not find the words, yet the experience must have helped them to notice things better, at least to notice that there are still things in life which are so essential yet are so hard to articulate. In that way I wished to bring about the '…vital discursive space where the unthinkable can be thought and expressed,' as Bickers (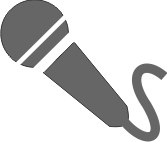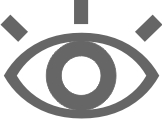 para. 10) has already noted above in regard to the way artists work.
Feedback from the audience suggests that it is indeed possible to create through art a discursive space that enables people the opportunity to think about themselves. Most feedback that I received from viewers who watched the film included the viewers' own answers to the question, which implies that the film engaged them in the same way that it engaged the participants in the streets. 'For me,' one feedback says, 'love is the reason to live, Love is hope'. Another feedback says: ''Love Reveals When Oneself Vanishes''.
The underlying message of appreciation and beauty of life was summarised in the last seconds of the film. In those seconds, I quoted one word from few positive responses that people shared with me, and included graphic images of flowers with the quotations (figs. 83-85). This was done because I am not trying only to 'discuss' things in my art but also to create tools that allow for communication. The 'summary' in the last seconds was created as a manifestation of beauty, evidencing that some people see the positive and the beauty, even if we challenge them with a direct surprising question in the middle of the street. In that way I hope to give the viewers a positive sense on other people. It is my hope that next time the viewers who watched the film go out shopping that they would already have an image in their mind of people in the street that have a positive outlook on life, just like those people they saw in my film. The power of art, in that respect, is to leave the audience with an actual tool for bettering their perspective on life.
The way that artists view reality moves from looking and into experiencing, which provides artists with a sense of perception of beauty. With beauty observed artists seem to appreciate reality.
Appreciation is an act in which the artist allows for a unique or individual characteristic in his or her personality to express itself, opening a door through which the external merges with the internal.