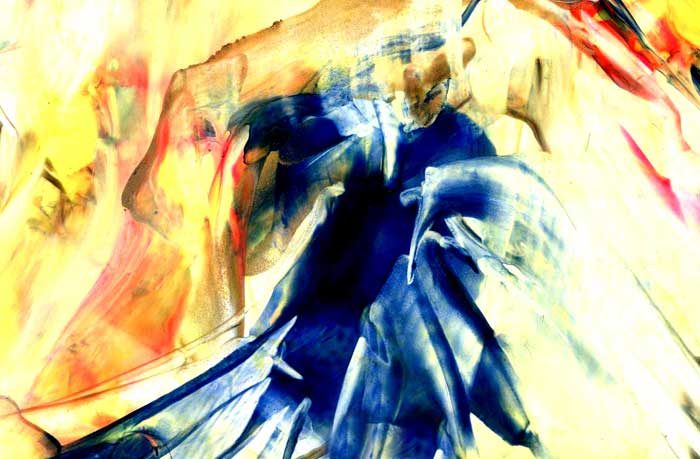 by Natalie and Gil Dekel.
When people stop communicating with their inner voice of wisdom, they seem to look for external stimulus, a source of content from outside themselves. Phone hacking, for example, is more than an illegal way to produce gossip – it is a sign of a lack of internal dialogue. When individuals fall into an 'emotional pit', they seem to fill it up with hacked knowledge and stolen energy hijacked from the privacy of others.
A lack of communication between a person and their inner-self does not lead to phone hacking alone, but to other social misdeeds. When someone's mind is disconnected from their heart then the mind is not inspired by the heart, and legs and arms go riot. Soon follow wrongdoings as we have seen in England Riots of August 2011.
Is there much difference between robbing people of their privacy through phone hacking, and robbing people's shops in looting?
Theft, in whatever shape, seems the result of forgetfulness where people stop seeing the inner gifts we all possess – the gifts of being talented, prosperous and loving human beings. Some people believe they must take from others, as they have ignored the inner voice that guides them to nourishment, peace and fulfilment.
It is not by chance that societies have been guided for more than two millennia by a very simple aphorism: 'Know Thyself'. But how can one know oneself, if one does not truly listen to oneself?
There are many tools to guide and inspire people, with arts offering a safe starting point. Through painting, writing and other creative forms, participants become 'at one', so to speak, with their inner worlds and can then share emotions or thoughts out into the open.
An interesting art form which combines imagination with words is guided meditation. In guided meditations participants learn to awaken an internal dialogue and 'converse' with their inner peace and serenity. We then become aware of the richness and unique dazzling world that is found in silence. Participants who have followed meditations often say they came to see that they are far greater than they previously thought.
Using guided mediations we can build a culture of peace where people learn to listen to themselves and indulge in wise and constructive conversations with others.
To participate in our art project 'The Words of Collective Wisdom' follow one or both of the following meditations, and leave a comment describing your internal dialogue (if you had one and wish to share it). We will collect all comments, and compile them into a new guided meditation and a poem, which will both be published here. Please read the 'terms' below before you participate.
| | |
| --- | --- |
| For grown ups | For children |
5 Sep 2011.
© Gil and Natalie Dekel, UK.
Terms: We need the right to use your comments, so: by uploading content you give us an exclusive international license to adapt, edit, use and publish it in all formats. Do not upload any offensive material.