Spirit Guides and Psychic Readings, with medium Natalie Dekel (MPhil)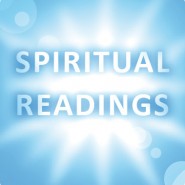 Are you looking for Psychic Readings, Angel Guidance, Clairvoyance or Emotional Counselling?
"There is nothing in the world that you cannot ask. Ask, and listen to the guidance that we bring you, as it will help you see the truth in you, and learn how to deal with your present moment. Be who you are, and be brave to ask for our help. We love you very much."
click 'buy now', and please send me the following details:
"We will now let Natalie, our helper on Earth, tell you a bit more about the reading process:"
Natalie: You can ask me specific questions, or just tell me what you would like to know in general at this moment in your life. I will then connect with the Spirit Guides for their loving advice.
I use a variety of techniques – meditations, automatic speech, Reiki, Encaustic wax & psychic paintings, Angel & Tarot Cards.
'Natalie, I am eternally grateful for your teaching, unconditional love and support. Thank you!'  – Naima N.
The messages that are coming are very powerful as the Guides give us what we really need to know at this moment. They share with us messages of love and practical down-to-earth advice, to help us see things in a broader perspective so that we can develop and deal with our daily situations better.
'It was the first time in my life that I truly felt understood and supported. Thank you!'
- Michaela A.
– For a reading, pls tell me your full name and date of birth. Once payment* is confirmed I will connect to the Spirit World, and will email or post your messages. You are then welcome to ask for clarifications of the messages, which I will be happy to provide (at no extra charge).
Love and light,
Natalie Dekel (MPhil), Medium, Visionary Artist, and Reiki Master/Teacher.
* £35 per reading
'If you are interested in channelling the highest and purest light into your life, then I would wholeheartedly recommend Natalie's help.'  – N.
Last updated July 2012. Southampton, UK.