Letter to God
If you could write to God, what would you say?
what would you ask?
Recent letters:
Dear God
Thank you for all you have given and blessed me with. Thank you for blessing me with two of your precious children, my daughters are the most amazing gift. Thank you for wonderful parents who have made numerous sacrifies in difficult times to assist me. Though many times I may take them for granted which I am ashamed of and it is hard to let them know of my feelings. Thank you for my older brother who has been able to help me also in difficult times. Life is never easy and though hardship and difficult obsticles have occurred, one thing is for sure, I will never lose my faith in you. You are my strength and inspiration in becoming a better person, a person closer to you. I know one day, hardships and economic difficulties won't be such a struggle. Suffering financially, and overcoming an abusive past relationship has only made me stronger. We may feel why did this happen to us and we don't deserve this, but you have a plan for each of us and not only have I become a stronger person, I have learned to appreciate what I truly have. I know I hardly take the time to say thank you. But, Thank you God for truly everything. More than anything thank you so very much again for my daughters, my parents, my older brother, our health and being able to wake up every morning. May you continue to protect, bless and guide us.
Jessica  -  24 March 2013 at 6:46 am.
Dear God, please will you heal me Lord God so I can be the Mum that my kids deserve.
Samantha M.  -  15 February 2013 at 4:28 pm.
Dear Father,
I beg for your forgiveness, as I have sinned once again. It hurts to know how easy it is to do wrong rather than make a decision to do good. What kind of person am I? I sin mentally, physically and verbally, oh Father I am so ashamed. I feel like i'm drowning in negativity, it's a struggle to be happy. What an ungrateful person I am as you have blessed me with so much, I hate the person that I have become but I will not accept it, to accept would be accepting darkness and I WILL NOT DO THAT. Father I am weak please help me to be strong, I truly can not do it on my own. I THANK YOU FATHER FOR WHAT WONDERS YOU HAVE DONE IN MY LIFE.....IN JESUS' NAME AMEN.
Patricia  -  28 October 2012 at 11:41 pm.
Dear Creator of All that is,
I thank you for being alive, I thank you for being a mother, a friend, a lover, a teacher, a student and all that I AM.
I am now ready to fulfill my sacred contract with all the spirits for whom I am to open the Healing Door. Please could you share with those humans's Higherselves that I am ready to open the door leading to the Highest Healing Frequencies known on planet Earth. Also I thank them all for having waiting long enough for me to be ready and I invite them all to come and go through that healing door to heal themselves and teach me how to transcend myself.
they can find me at www.rememberyourpower.org.uk.
God I love you, I honor you and I thank you for holding me lovingly always.
Your daughter, Naima
Naima  -  19 June 2012 at 4:12 pm.
You me free
Michael  -  10 June 2012 at 10:43 am.
Dear God,
I am only typing what I would normally tell You every night. You see, I'm trying to help my husband with our monthly expenses but I can't get a job because I have to take care of Magnus. I am hoping to get jobs online. I know you have blessed us with so much but we always make bad decisions. Thank You though for never letting us down. Every time we're in a difficult situation, something always happens to help us.
Dedee  -  9 June 2012 at 9:37 pm.
Lord, I do not feel at peace today. I'm worried about my finances. There are just so many things that we need to provide but there's always not enough money to pay for everything. Lord, I am begging for your help please. You know all these needs and I may not understand the reason for what's happening in my life right now, You are still in control. Lord I know that you have a limitless supply and this I claim that You will provide us with what is right and in the proper quantities in your time. In Jesus' name, amen!
Arlena  -  9 June 2012 at 9:36 pm.
I never stopped communicating with people. I love you,
God.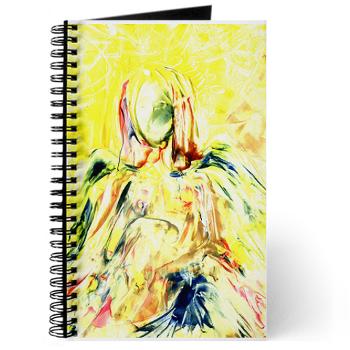 Advice and spiritual readings, click here
Featured Letter:
Dear God,
You are very smart. Can you please write me a letter about how you make people?
Yael-Louise (7-year old) - 9 June 2012
Letters by categories:
Abundance
Children
Gratitude
Purpose
Wishes
Work
Health
______________________________________________________________________________
Write your own letter: