Letter to God
If you could write to God, what would you say?
what would you ask?
Recent letters:
Dear god, I know I don't pray often and I know I haven't prayed any time lately. I'm. Sorry for that and I ask you to forgive me for that and other sins I have committed. Usually when I do pray I am always asking you help me in some way but this time I'm not asking for help for myself. I would like you to if you could, help my mother and sister. They each have their own problems in life that they're struggling with. My mother has just had all her money stolen from her and has no way to pay any of the bills. She is more stressed out then she normally is. I'm no good with feelings or crying or touching. So all I could do was just stand by and feel bad and not know what to in this situation. My younger sister I think she might be in a bad relationship like my mother was in with our father. Our father was an abusive drunk, so my mother left him when I was 2. Except she isn't even dating this boy she just lives with him. There have been signs. Im really worried about her. She even called my mom at two something in the morning today and him and her were arguing as my mom was still on the phone. Some of the things she was screaming at him were kind of scary. My sister is a really strong and smart woman. So, it was hard to even picture that something like that could even be happening to her. My mom and I got in the car quick and drove to wear she lives(not far from us). When she got in the car she just seemed different then usual. Some of things she says it's just too weird the guy she's living with, she NEVER calls him by name and they did use to date. She just uses words like he or him. He's the only person she addresses like that. So god please help my sister and keep her safe from harm. God please help my mother so she won't have to struggle so much and won't be so stressed out. thank you for all that you do for me In my everyday life. Amen
Alyssa  -  6 November 2013 at 12:16 pm.
Dear Father God
Thank you for guiding me, for commanding every directions that I take in my life. I also want to thank you for bringing in and taking out all whom you felt needed to come through my life, because everyone has a season. I want to thank you for all that you have done and all that you continue to do for me, You brought love, hope and great changes into my life. You wrap me and all that is me in your hands, love, protection and provided in every way that is possible and beyond. You brought and created that Adam that I so needed and prayed for, you made sure that I had that right rib you took from him to make and create me. God all I can say is thank you so much for blessing me indeed, without you I am nothing but with you I have everything I'll ever need. I love you lord father God, THANK YOU.
Patu Loca  -  1 November 2013 at 3:25 pm.
Dear God,
Please guide and protect my children. Let them know your love is unconditional and that all are your children. We need to help each other and reach out to the needy. There are too many people suffering, Lord. Please help them. I pray that Rick is one of your guardian angels now. Help me to honor your words all the rest of my life. Thy will be done. Amen.
Carol  -  23 October 2013 at 12:14 am.
Dear God,
Please help me through this difficult time. Please forgive me my sins. I do not deserve your forgiveness Oh Lord, but I pray that you will help someone like me. I took You for granted for so long and I am so sorry for that. I found You and then lost You again. You let me find You one more time and for that I'm grateful. Lord take this burden from me, let me be whole again. Let me walk Your path and walk it true. I am struggling with my physical and mental illnesses. I know it is Your will be done and sometimes we have to struggle to learn from our mistakes...but I can't take much more. Please come into my heart and fill me with peace. I want to thank you, Lord, for my family. They are everything to me, especially my mother. She is the most patient, most kind, and most loving person I have even known. Thank You for letting me live in this beautiful world. I might have only 5 minutes left or 40 years, but I will try to live as close to Your light for however long you give me. Please watch over me. Please guide me. Thank You, Lord for everything that You've done with my life up to this moment, in this moment, and what will come. You are my Grace and my Savior. I love You. Amen.
Megan  -  14 October 2013 at 4:00 pm.
Dear God
Thank You for all the blessings that you gave us . Thank you for this wonderful day ....... this is the greatest day in my life i love u my lord ...
Shiela Mae Jacla  -  22 September 2013 at 9:19 am.
Jesus please forgive me of my sins. I need you jesus to help my marriage and help me to heal my hurtful heart. Jesus please help me to forgive my in-laws, and the people that hurt me. Lord please forgive me for you know I am not perfect. Lord please restore my marriage. I love my husband I need you lord. My heart is so hurt, trying to forgive people who did me wrong. Lord I love my husband please heal my heart. Lord I need you to break every chain for me and my husband.
Santia G.  -  30 August 2013 at 6:33 pm.
Dear Lord,
I have been experiencing many difficulties in my life--many of them caused by my own mind, and how I respond to new and extensive stress. I know I have lost sight of you, but I still want to make the right decisions. I pray that you can help me overcome my mental difficulties despite some of the things I might believe. And above all, help me to be myself, and to be calm and hold my beliefs firm despite how others may be acting or saying around me or about you. I know you are real. I've had my experiences. Help me be loving and calm even when it's hard because I'm angry or afraid or uncomfortable.
Amen
Cara  -  30 August 2013 at 4:28 am.
I never stopped communicating with people. I love you,
God.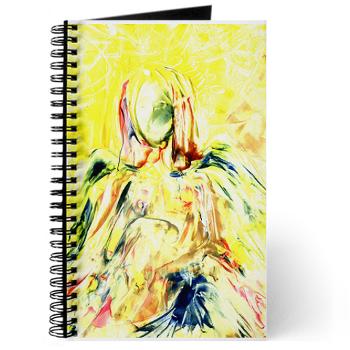 Advice and spiritual readings, click here
Featured Letter:
Dear God,
You are very smart. Can you please write me a letter about how you make people?
Yael-Louise (7-year old) - 9 June 2012
Letters by categories:
Abundance
Children
Gratitude
Purpose
Wishes
Work
Health
Forgiveness
______________________________________________________________________________
Write your own letter: