Natalie and Gil's 
'State of The Art' Centre
Art & Wellbeing space: Inspiration & Creativity, Meditations, Yoga, Arts, Reiki & Psychic development.
 March – May 2019
  Chakra Art Exhibition. Free.  Opening Events: 7 March,
  5.30pm; and Sat 9 March, 10.30am.

Exhibition until 31st May.
Book your visit below – we will email you confirmation and venue's address.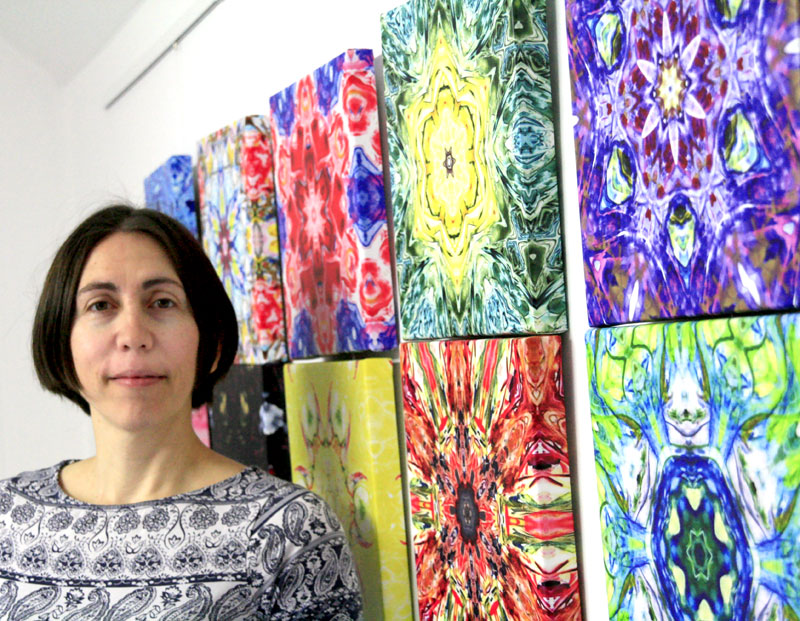 About...
What do Chakras 'look' like? What colours they embody, and what energy 'emanates' from them? Come to this Chakra Art exhibition, to sense the beauty and wisdom that reflects back to your own energy centres…
Hear about the benefits of healthy Chakras, from visionary artists and Reiki Masters, Natalie and Gil Dekel. The art was created using Encaustic Wax and digital techniques.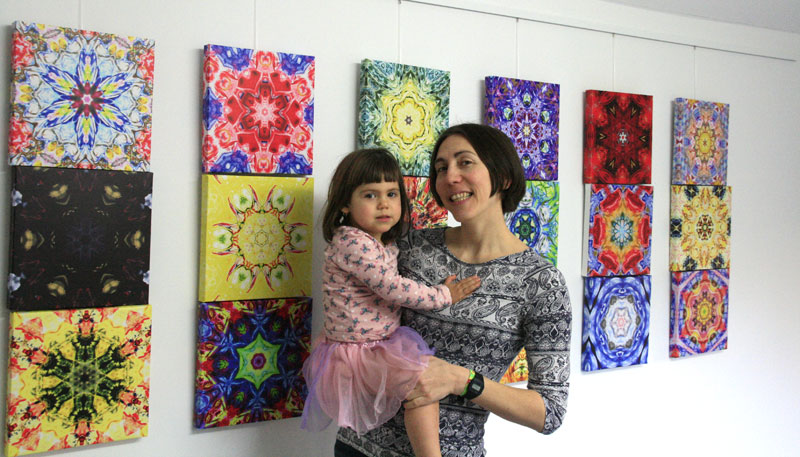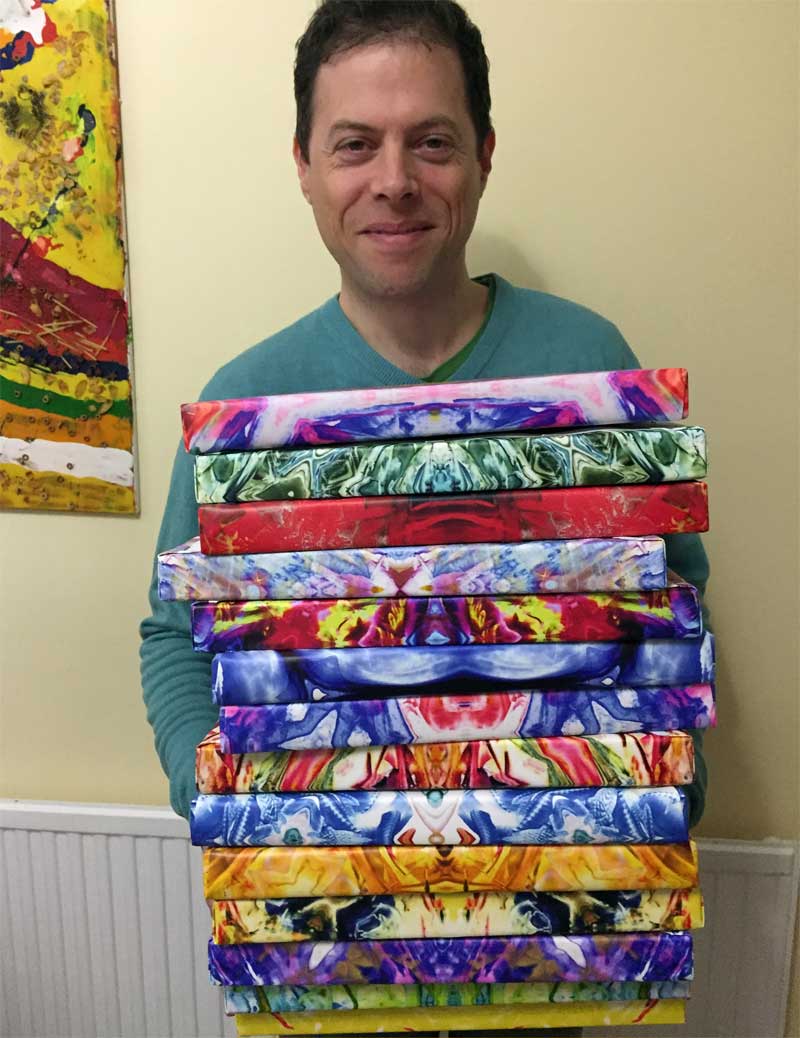 Grand Opening, and local artists exhibition.

FREE.
Until 31st March.
(Opening Events took place on Friday 23rd Nov, 5pm + Sunday 25nd Nov, 2pm).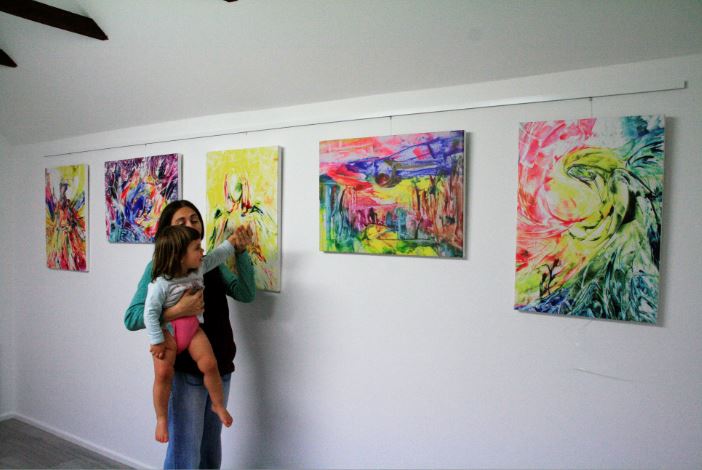 Video of the Opening Night + a 'miracle':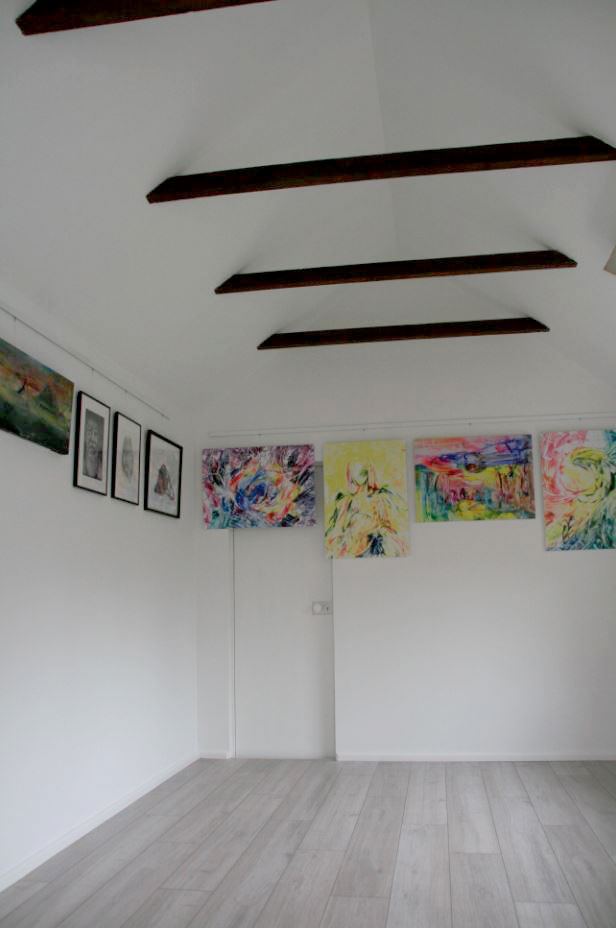 Art and Craft bite-size workshops
Here is an example of an owl, created from a toilet paper roll by a 6-years old, in one of our bite-size art workshops.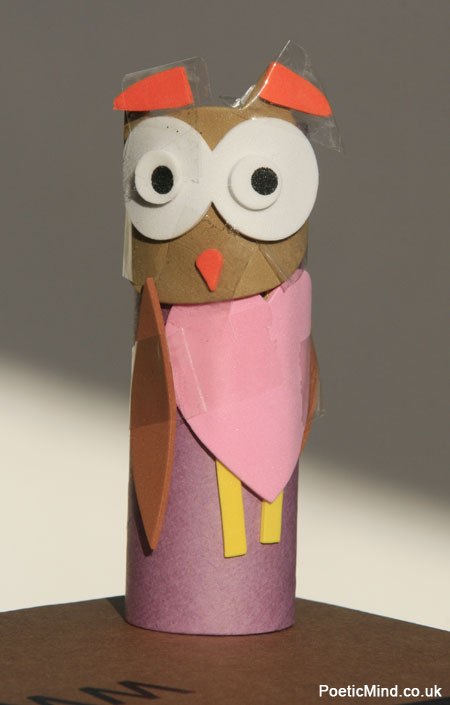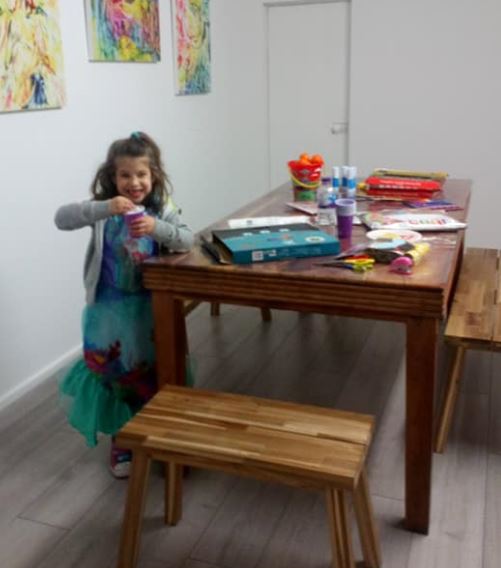 Hanukka – Festival of Light Art & Craft
Hanuka [click to read more]
Come to this craft activity where we will create 3D 'Menora' (candelabrum), and hear the uplifting story of Hanukkah – the Jewish celebration of light.
Facilitated by Dr. Gil Dekel. Sunday, 2nd Dec 2018, 2pm – 4pm. For children age 5-10. All welcome. Venue address will be sent with your email confirmation. Book your place now:
Confetti Balloons on Washing Line
Can something as simple as confetti balloons on washing line be seen as 'art'? (Yes, it can…)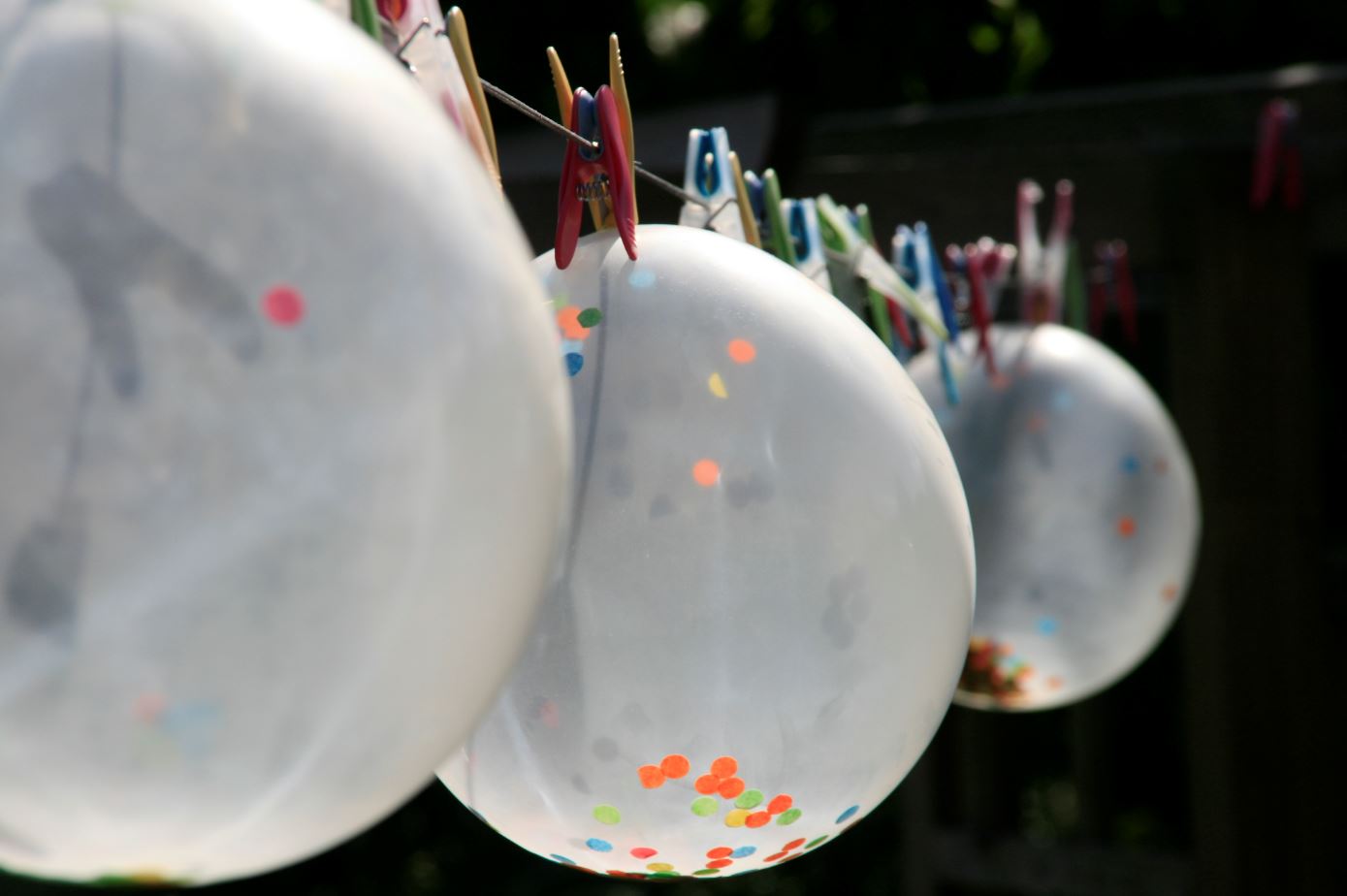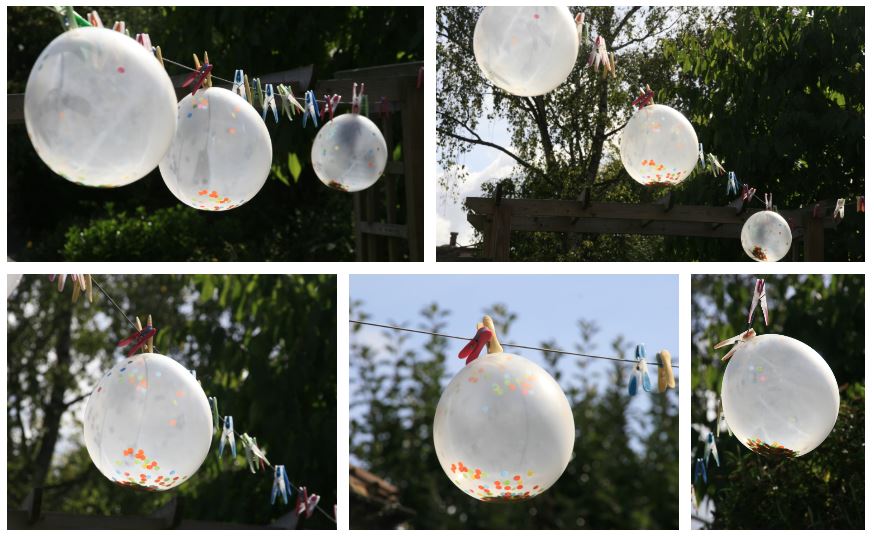 © Gil and Natalie Dekel. Sep 2018. Updated March 2019.
Made possible with a generous support from Nuffield Southampton Theatres' 'Self Starter' Scheme.